Father's Day is the perfect time to shower your favorite guy with all the love, and what better way to do that than to get him a basket of all his favorite things? Father's Day baskets are a fun way to mix DIY and purchased items to create a gift that's both meaningful and practical. It's also a great way to get young kids involved in making a gift dad will love.
So, what do you put in a Father's Day basket? Well, take a look at his favorite hobbies and pastimes. On the average Saturday is he at the golf course or by the lake fishing? Or, consider his favorite foods. Is he your favorite pit master or is he a coffee aficionado? You could also give him a basket that involves the whole family, like tickets to his favorite team's opening game or a movie night with all the kids. Whatever you get him, we're sure he's going to love it.
1Front Porch Perfection Artisan Gift Assortment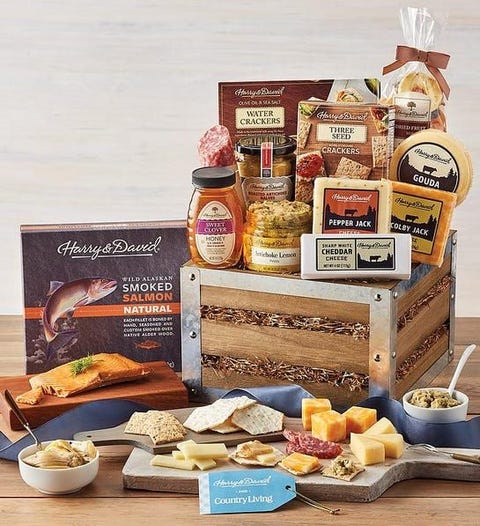 No DIY required for this one. Country Living partnered with Harry & David on the ultimate Father's Day food gift basket. Whether your dad likes to chomp on cheese or smoked salmon, there will be a delectable snack for him in this packed gift box.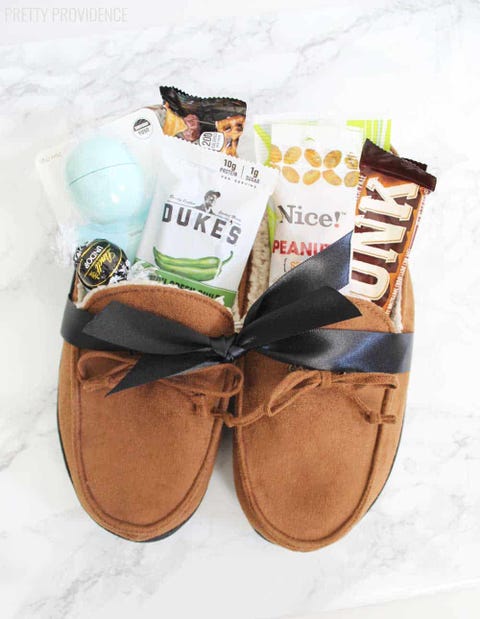 A cozy pair of slippers stuffed with the essentials (snacks and… more snacks) is sure to delight your old man.
Get the tutorial at Pretty Providence.

SHOP SLIPPERS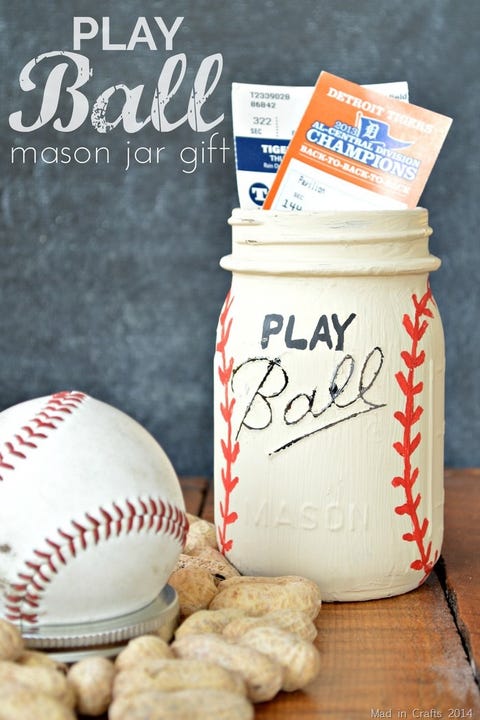 If you're getting your dad tickets to a ball game this year, make this adorable Mason jar to hold them.
Get the tutorial at Mad in Crafts.
SHOP MASON JARS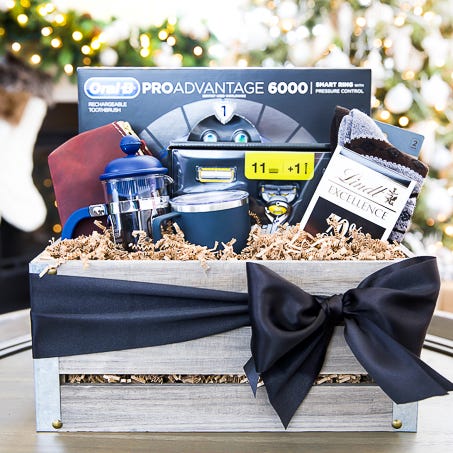 For dads with beards or go-to grooming products, get him some of his favorite toiletries as well as a few other treats.
Get the tutorial at A Pumpkin and a Princess.
SHOP WOOD CRATES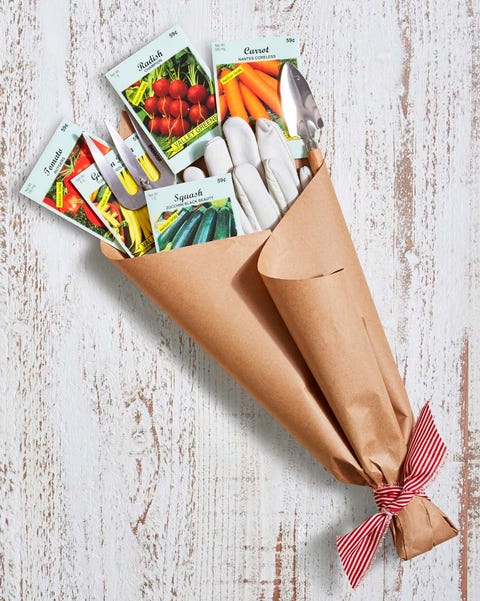 If his happy place is in the garden, gather a variety of seeds, a good pair of gloves, and a new tool or two, such as this ultra-handy weeding knife. For a broquet-style gift basket, all you need for your container is butcher paper and ribbon.
SHOP GARDEN GLOVES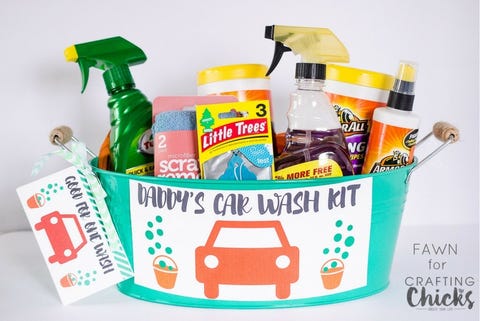 If he takes pride in keeping his ride spick and span, fill a tub with his favorite supplies and include carwash coupons that invite him to enlist a helping hand from the kids.
Get the tutorial at the Crafting Chicks.
7'One-Stop Pop Shop' Basket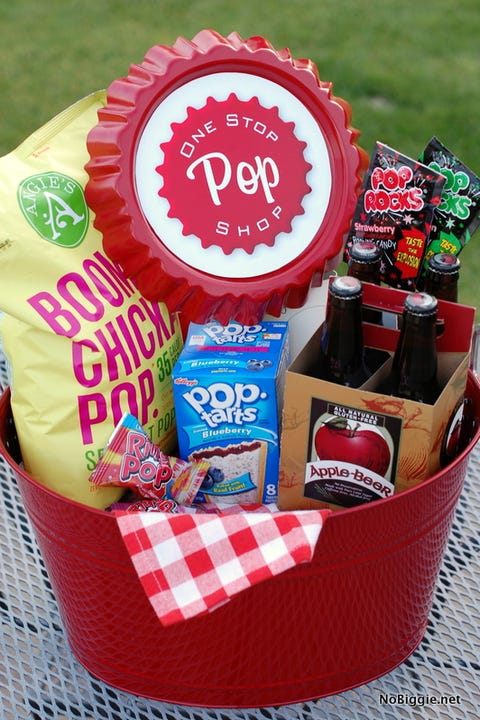 Give a pun-loving dad this adorable gift basket with pop-themed treats, like popcorn, soda pop, and more.
Get the tutorial at NoBiggie.
SHOP RED BUCKETS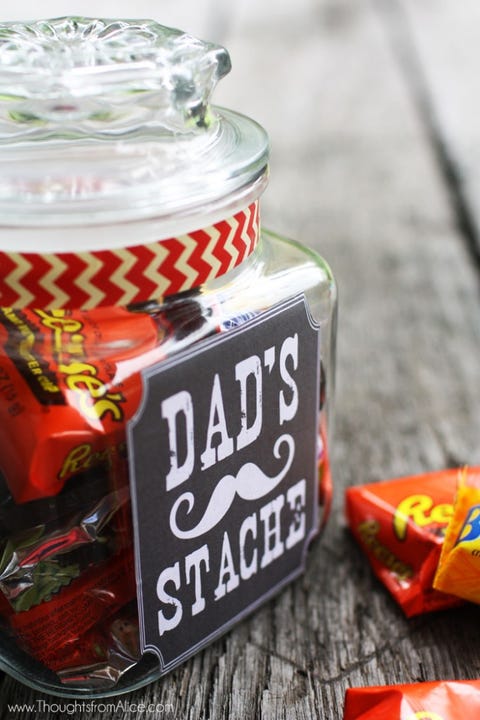 All you need is a large jar and a ton of his favorite candies to get started on this cute craft. The blogger behind this genius idea offers a free printable to get you started.
Get the tutorial and printable at Alice Wingerden.
SHOP GLASS CANISTERS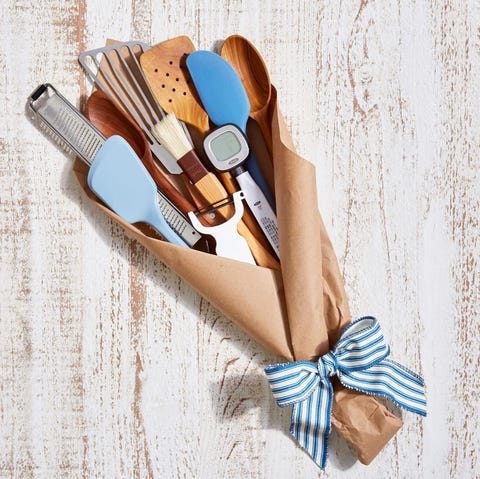 Spatulas, spoons, and other kitchen odds and ends make a great gift for the home chef, especially when presented like this. Here are some ideas to get you started:
Silicone spatulas
Wooden spoons
Food thermometer
Grater
Basting brush
Cheese slicer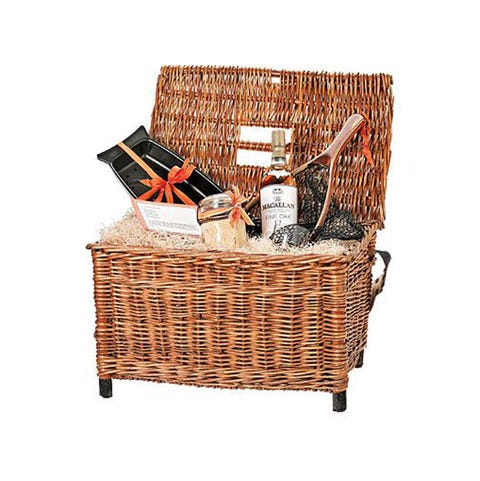 If Dad spends summers wading streams and winters tying flies, hook his attention. We packed up some premium gifts in an antique fishing creel.
Cookware: The two-piece Nordicware 365 Grill, Steam & Bake Multi-Cooker with vent holes can broil, smoke, or grill whole fish.
Top-Shelf Spirits: Go for his favorite. We splurged on a Macallan Single Malt Highland Scotch Whisky.
Gear: Help Dad land the big one this summer with Brodin Eco-Clear Nets from Orvis.
Homemade Spiced Cornmeal Breading: Combine 1 cup cornmeal, 1 cup bread crumbs, 4 teaspoons sea salt, and 2 teaspoons cayenne pepper. Package in a glass jar and affix a card or label that includes the following instructions: Lightly beat two eggs in a shallow dish. Dip fish fillets in the egg, shake off the excess, then dredge in cornmeal. Pan fry until golden brown. Drain on a paper towel-lined plate. Serve hot with tartar sauce and fresh lemon, if desired.

Find more fishing gift ideas.
11Movie Buff's Popcorn Sampler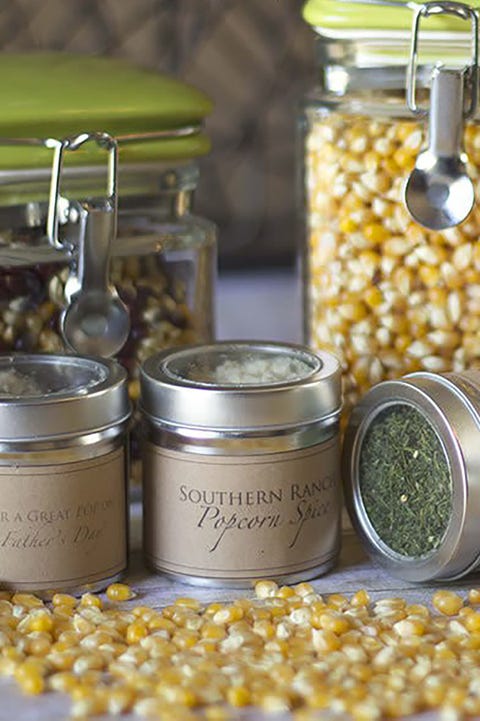 "For a great pop on Father's Day"—this fun DIY features a variety of different popcorn spices (most of which can be made using just a few ingredients) and fresh, ready-to-pop kernels for movie night on the couch.
Get the tutorial at DIY Projects.
SHOP SPICE JARS

12Home State Enthusiast Basket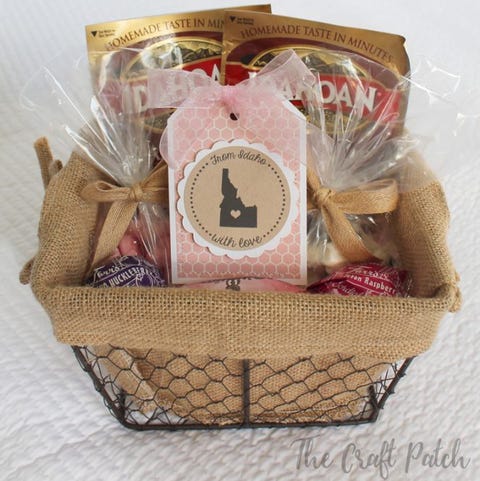 Whether you live near or far from your dad, a gift basket full of goodies specific to the place where he raised you is sure to make him smile.
Get the tutorial at The Craft Patch.
SHOP WIRE BASKETS

13Party Animal's Sangria Kit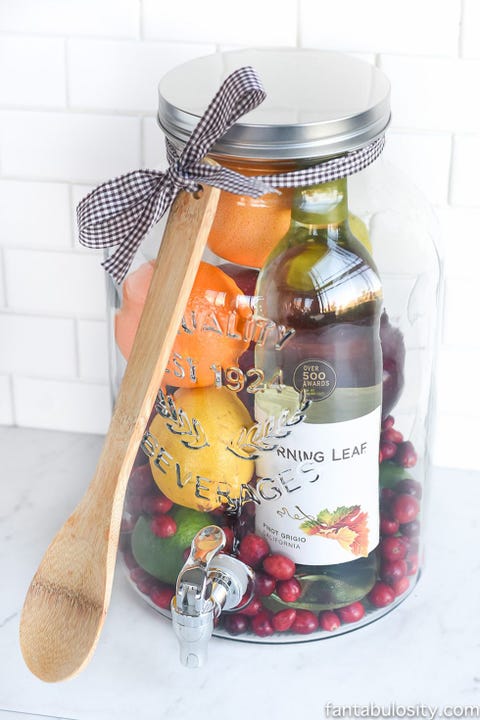 Sangria season is right around the corner, after all. This nifty DIY houses all of its summery ingredients inside a drink dispenser, so Dad will truly have everything he needs to get the party started.
Get the tutorial at Fantabulosity.
SHOP DRINK DISPENSERS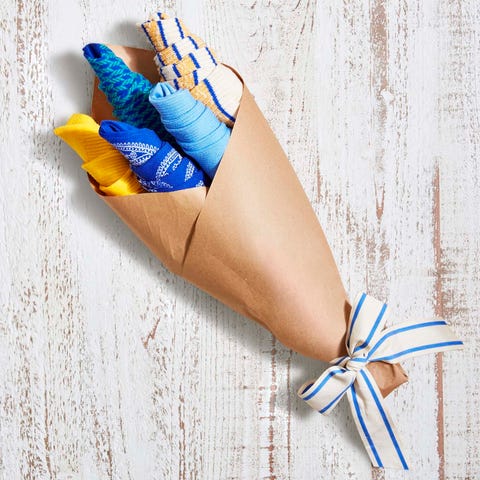 For the dapper dad, wrap up a broquet of nifty novelty socks. (Our socks came from Nice Laundry and Duple).
SHOP SOCKS
15'We're Nuts About You' Basket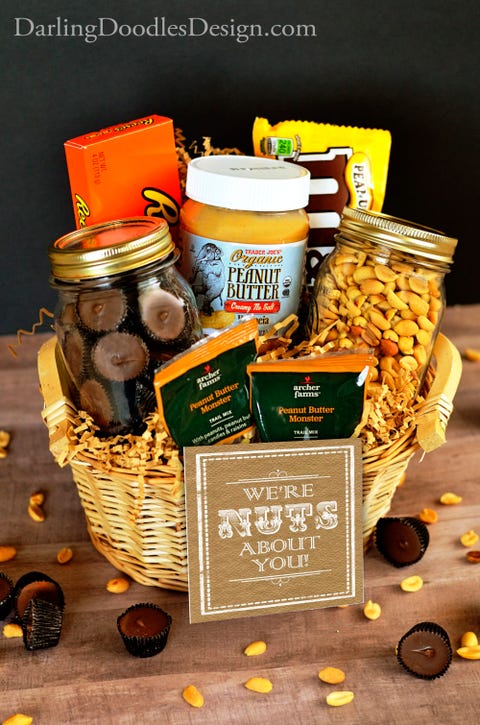 If Dad is a nut lover, this is the package for him. Loaded up with peanut butter, Reese's peanut butter cups, and various kinds of snacking peanuts and mixes, this basket will make Dad go, well, nuts.
Get the tutorial and printable at Darling Doodles Design.
SHOP MASON JARS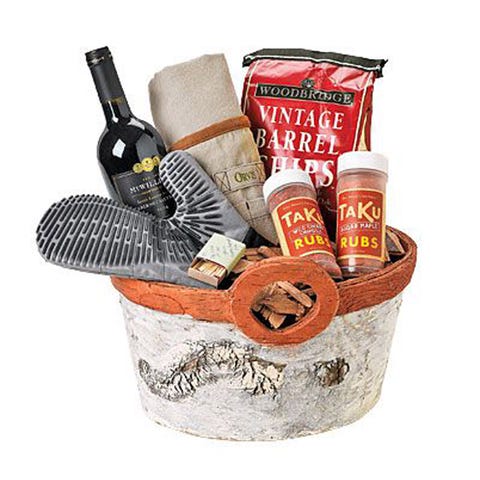 Enhance the spatula-wielding man's arsenal with these goodies. Get creative with the container—we used a bark-covered bin.
Flame-resistant oven mitt: Oxo's Silicone Oven Mitt.
Affordable wine: McWilliam's Australian Cabernet Sauvignon pairs just as well with a cheeseburger as it does with filet mignon.
Apron: Outset's leather Grill Apron from Wayfair is the perfect armor for a long day at the grill.
Premium wood chips: Western Oak BBQ Smoking Chips
add a smoky, mouthwatering flavor to grilled meats and poultry.
Rub: DIY it with our Backyard BBQ Rub recipe, or purchase one—we love Taku's Sugar Maple Rub and Wild Cherry Chipotle Rub.
SHOP BASKETS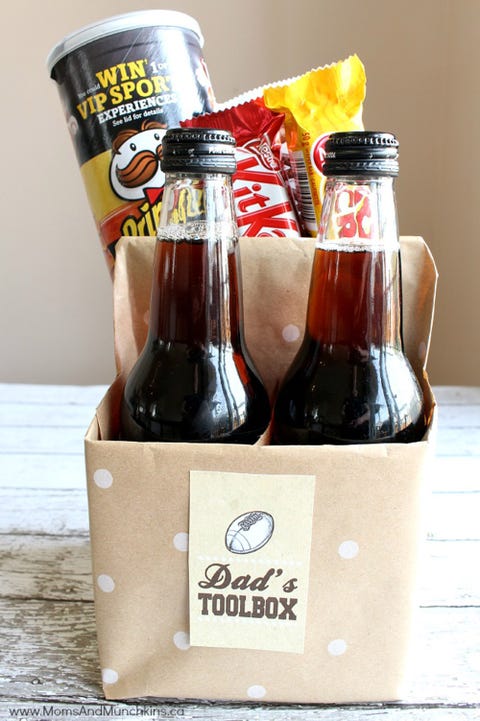 The best part about this gift is that the basket looks just like a toolbox. This blogger even offers free downloadable labels to make your gift look just as good as hers.
Get the tutorial and printables at Moms & Munchkins.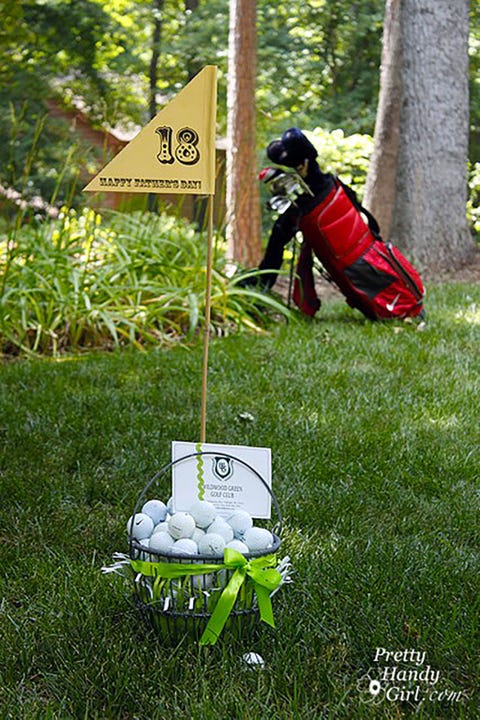 COURTESY OF PRETTY HANDY GIRL
Easter grass, golf balls, and a printable flag make for a clever way to present Dad with a gift certificate for a round of golf so he can enjoy his favorite hobby.
Get the tutorial and printable at Pretty Handy Girl.
SHOP WIRE BASKETS
19The Ultimate DIY Father's Day Gift Basket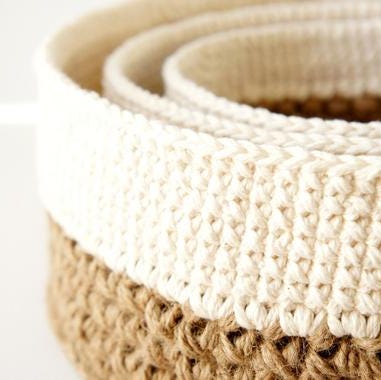 Why stop at DIY gift basket when you can go all-out with a DIY basket? We know the craftiest among you will love this challenge, and Dad will be wowed by the effort that went into the gift. Pair your handmade baskets with any of the other ideas on this list. After the gifting's done, these baskets double as eye-pleasing storage.
20Man Cave Essentials Basket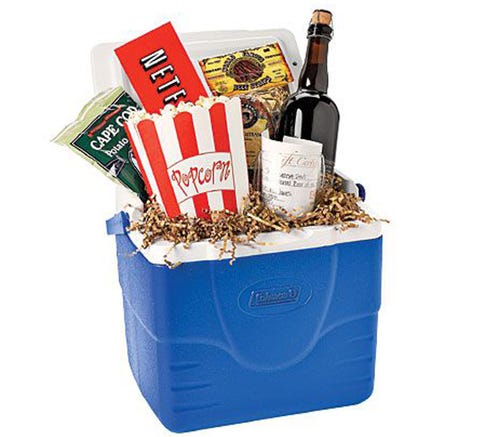 Fill a Coleman's Excursion Cooler with these goodies:
Popcorn and chips. We love Cape Cod Potato Chips!
Jerky: No man can resist Gary West Meats' tender jerky.
A local brew, plus a subscription to Craft Beer Club.
Drinkware: These double-walled glasses will keep his beverages frosty.
Home movies: If he already has Netflix, treat him to a month of a streaming service he hasn't tried yet, such as Paramount+, so he can finally stream the Yellowstone spinoff 1883.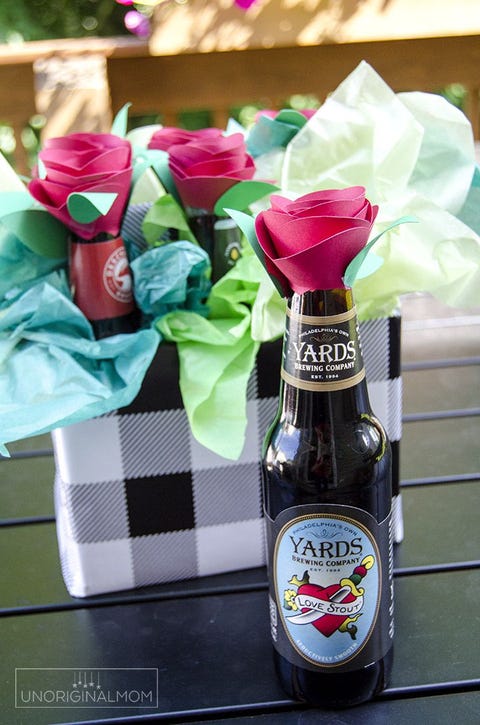 Truth is, he's really just hoping to crack open a cold one on Father's Day. Make it happen with this adorable beer bottle bouquet.
Get the tutorial at Unoriginal Mom.
SHOP TISSUE PAPER

22Bloody Mary Kit in a Jar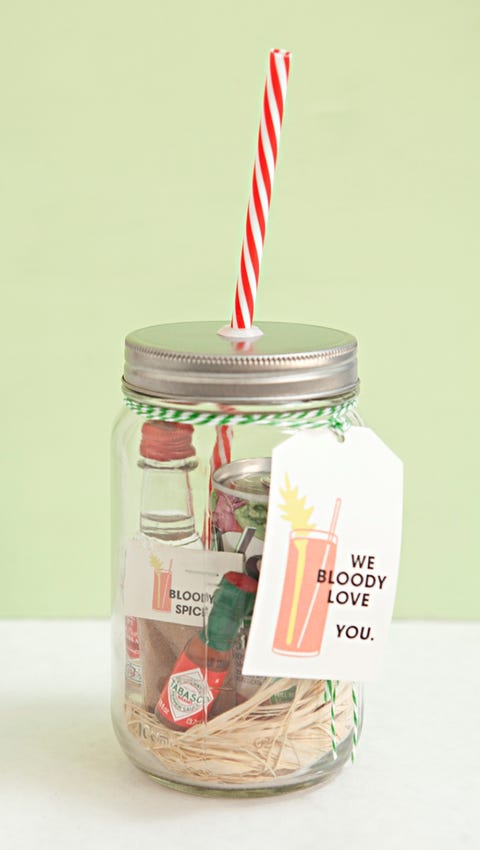 Does your dad fancy himself a Bloody Mary? Arrange the miniature ingredients for his favorite drink inside a lidded jar complete with a straw.
Get the tutorial at Something Turquoise.
SHOP MASON JAR SIPPERS
23BBQ-Themed Galvanized Tub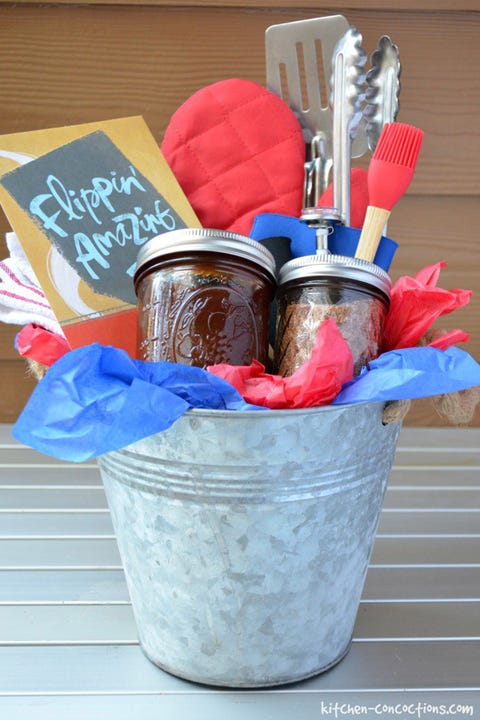 Dad will want to break out the barbecue when he gets this tin filled with grilling supplies, a homemade sweet-and-smoky dry rub, and barbecue sauce.
Get the tutorial at Kitchen Concoctions.
SHOP GRILLING TOOLS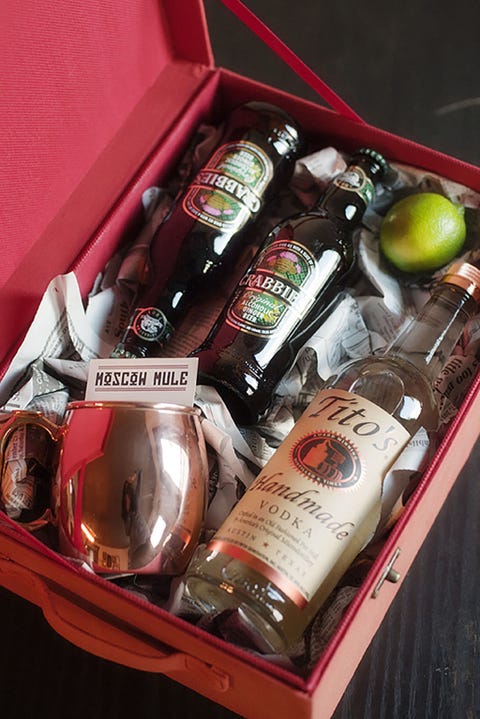 COURTESY OF PRETTY PLAIN JANES
He'll enjoy having his own copper mug for his Moscow Mules, a beloved summertime cocktail.
Get the tutorial at Pretty Plain Janes.
SHOP COPPER MUGS
25Baseball Fanatic Bucket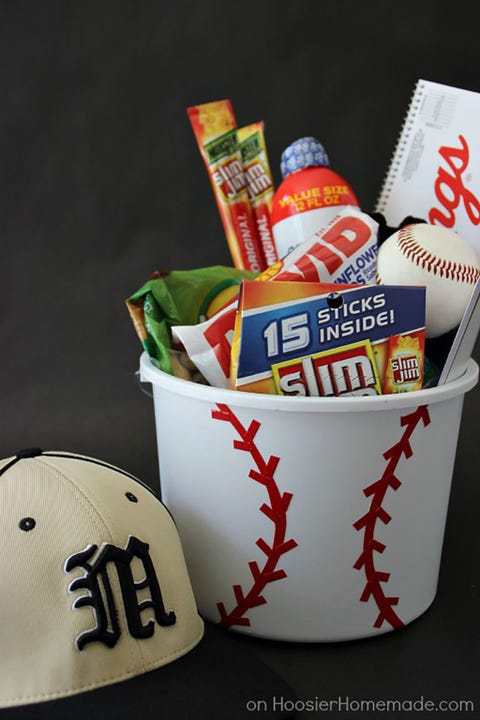 COURTESY OF HOOSIER HOMEMADE
Pack this bucket-turned-baseball with everything he'll need for game day at the field: sunscreen, a hat for his favorite team, sunflower seeds, peanuts, and more.
Get the tutorial at Hoosier Homemade.
26'World's Greatest Pop' Jar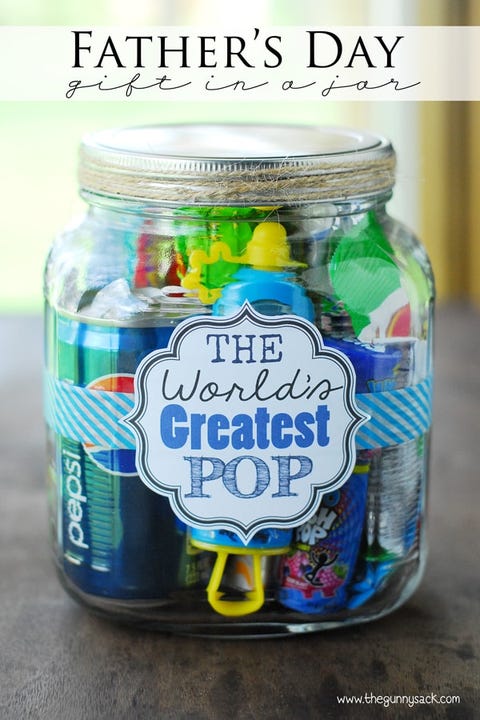 Whether it's a basket or a jar, take a cue from this punny gift and give dad all the pop (Pop Rocks, soda, and more) he could ever ask for. Bonus points if you can figure out a way to incorporate pop music.
Get the tutorial at The Gunny Sack.
SHOP OVERSIZED JARS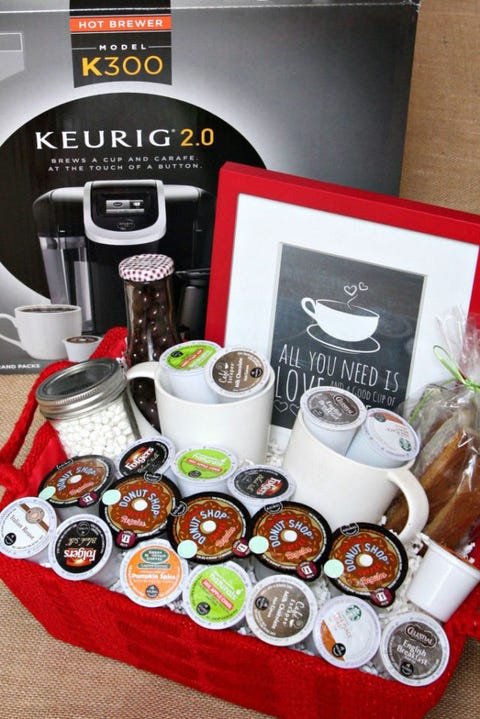 COURTESY OF HAPPY GO LUCKY
If caffeine is an essential part of his mornings, arrange a basket with his favorite coffee blends, then add some dark chocolate, a new mug, or biscotti for a special touch.