Cool food blogs: how to diversify your routine and make it enjoyable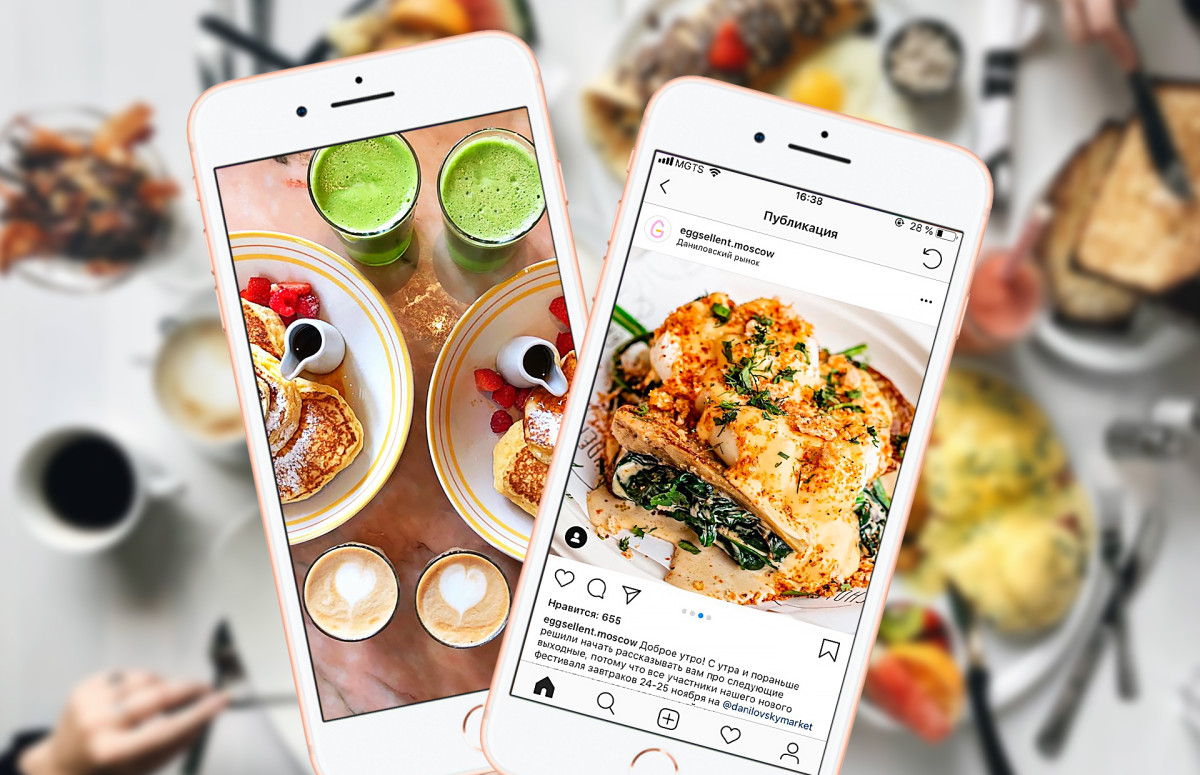 Breakfast, lunch with friends or dinner with family can be a small celebration and bring many pleasant emotions. Here are some blogs and telegram channels that offer simple and healthy recipes, inspire you to cook and eat with pleasure.
Professional advice for those who want to learn new things and know the principles of cooking. The author recommends video recipes and channels, tells how to prevent milk from curdling, shares stories of unusual dishes (for example, under the title "Heaven and Earth" – it contains apples and potatoes) and suggests how you can surprise yourself with just two ingredients.
Girls not only teach how to cook something more difficult than scrambled eggs, but add an ingredient to each dish that makes the combination of flavors absolutely perfect. You will love it if you like non-trivial weekend breakfasts that you can prepare at home. The plans include a YouTube channel.
married couple prepares a variety of simple breakfasts and shares recipes on how to make your day better. In the future, the team will host brunch in different cafes in Moscow. The main idea of ​​the blog: a good breakfast is more than a meal, it is closeness with family and friends, the ability to share and get yourself out of the routine through pleasant home rituals. 
Julia is a food stylist who works with commercial and personal projects, and shares recipes and practical advice on her blog (you can ask a question in Stories and get a video guide in response). Here you can learn how to cook seafood broth, what to do with shrimp shells, how to make perfect cheesecakes, or how to usefully dispose of the skeleton left over from a baked duck.
This is a breakfast channel that can be called ideal: it has so beautiful and at the same time not too staged photos. The blog is run by guys from Montreal, mostly these are pictures from restaurants, but there are also recipes for dishes with the cooking process. Here you can get inspiration for breakfast or brunch serving ideas and see how to make the dish look more appetizing. 
professional project that helps to build relationships between a person, food and the format of its consumption (according to the French ideology of the authors, you need to eat three times a day at the same time). Here you can find detailed step-by-step recipes (text and video), cooking articles, a themed store and seasonal dishes. The account is in French, but the site has an English version.
Blog about nutrition and beauty in a big city. The author also writes about self-development and wellness. The blog has many vegan recipes without sugar and flour, but with a lot of vegetables and fruits. It will be useful for those who want to add more natural vitamins to their menu, and may also be curious for vegetarians.
Instagram A
cute couple account that started out making breakfast for a partner and grew into a popular blog and recipe book. Endless ideas on how to take something everyday and make it beautiful.
Interesting solutions for every day and in case of a holiday. Recipes are served in the most efficient way possible, so that it is convenient to make lists of products and plan the preparation of meals. The recipes are accompanied by original links and detailed descriptions of the processes and their nuances. Importantly, ingredients are used almost everywhere that can be easily purchased. Some of the recipes take into account the peculiarities of baby food, which allows you not to separate the preparation of food and introduce new tastes that the child is likely to like.